Salal Apartments Open House Video
(October 2020)
Sanford Affordable Housing Society in partnership with Hollyburn Family Services Society — will develop a six-story building with 90 units of below-market housing and 68 parking spaces in the District of North Vancouver.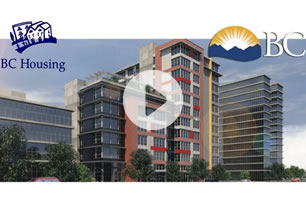 215 West 2nd Ground Breaking
(June 2011)
The largest supportive housing development to be built under a partnership between the Province, the City of Vancouver and Streetohome Foundation is starting construction in Vancouver.
Sanford Apartments Opening
(November 2012)
Premier Christy Clark officially opened Sanford Apartments today, a new $22.3-million building providing 62 apartments of supportive housing for people at risk of homelessness in Vancouver.