Service Provider Partners
Coast Mental Health was created in 1972 to provide services in the community for people recovering from a serious mental illness.
The Kettle Society was formed in 1972 and provides housing, employment, advocacy and support services for people living with mental illness.
MPA Society is a recognized leader in community mental health service program delivery.
PHS Community Services Society is a non-profit organization providing: transitional housing, supportive housing, 24-hour service, health services, complementary therapy and harm reduction
Raincity Housing, formerly Triage Emergency Services & Care Society, is a grassroots organization built around compassion, purpose and a commitment to delivering progressive housing and support solutions for people living with mental illness, addictions and other challenges.
Funders
BC Housing serves those most in need, including individuals who are homeless, frail seniors and individuals with disabilities, Aboriginal individuals and families, women and children at risk of violence and low-income seniors and families. These groups need more than a roof over their heads; they need housing with support services in order to lead healthier lives that allow them to participate more fully in their communities.
Vancouver Coastal Health (Vancouver Community Mental Health) funds non-profit and private organizations to provide a range of housing options for people with mental illness, from highly supervised licensed residential settings to independent subsidized housing with support services.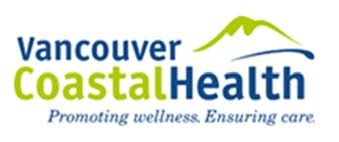 City of Vancouver Council has committed to ending street homelessness by 2015, while increasing affordable housing choices for all residents. This includes creating more housing that is accessible, affordable, and suitable for seniors, families, and people challenged by disabilities – regardless of income level.
Streetohome Foundation's role is to work with the community to increase permanent, supportive housing and create social change that will help prevent homelessness and improve quality of life. Streetohome provides funding support to organizations that do build and operate housing programs.