HOW YOU CAN HELP

Make a contribution to support our work in developing and managing housing for people living with mental illness and/or addiction.

PARTNERS

Partnering with others who provide care allows us to do what we do best. Learn more about our partners.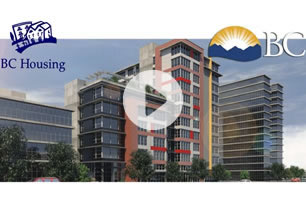 215 West 2nd Ground Breaking
(June 2011)
The largest supportive housing development to be built under a partnership between the Province, the City of Vancouver and Streetohome Foundation is starting construction in Vancouver.
Sanford Apartments Opening
(November 2012)
Premier Christy Clark officially opened Sanford Apartments today, a new $22.3-million building providing 62 apartments of supportive housing for people at risk of homelessness in Vancouver.